Dental Services Hungary
Dental Implants, Veneers, & Cosmetic Dentistry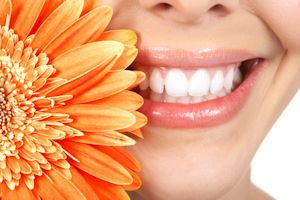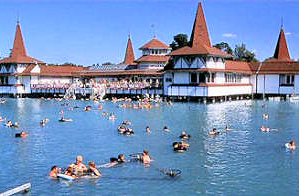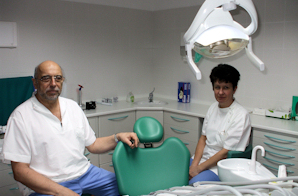 Terms of Business
Estimates & Quotations
Estimates and quotations are given based on the information you have supplied. If however our initial examination of your teeth once you have arrived at our surgery shows that additional work is needed then additional charges will be made. However, no work will be undertaken without your prior knowledge and agreement.
Validity
Quotations and estimates are valid for six months from the date given.
Prices / Currencies
Our prices are shown in UK Pounds Stirling (GBP). You may pay in Euros or Hungarian Forints if you wish. If you do, the amount payable will be subject to the prevailing exchange rate at the time.
Accommodation
We are not formally associated with any hotel or guesthouse, but we are able to make reservations for apartments for you at nearby premises. All payments etc are however between yourself and the proprietors.
Transfers
Transfers are offered between Heviz and Budapest, Graz and Vienna airports. These transfers are provided on our behalf by the proprietors of the local hotel/pension. Because of this our offer of free transfers is restricted to patients who stay with them. Should you elect to make your own arrangements for accommodation, we are unable to provide free transfers.
Payment
Each time you visit us you are expected to pay in full for the treatment you receive during that visit. We normally expect to receive 50% of the treatment fee at the beginning of your visit and the balance when the visit is at an end. Payment is requested in cash please. We will accept GB Pounds, Euros of Hungarian Forints (There are local bureaux de change where you can change traveller's cheques). You may pay by credit card but in this case we must make a surcharge of 2.5% for Visa & MasterCard and 3.5% for Amex.
Termination of Treatment
In a few isolated cases it has been necessary for us to discontinue treatment resulting from a patient's unreasonable behaviour (Drunkenness etc). If we are put in the position of having to do this any monies paid will be forfeit.
Guarantee
Professor Szabo gives a guarantee on all dental work, equal to or better than established international standards.
The guarantee covers Professor Szabo's time and the cost of any necessary materials. It does not cover the cost of travel, accommodation nor any consequential losses that may be incurred.
The Guarantee periods for dental work as follow:
Implants – 5 years
Dental veneers – 5 Years
Partial dentures – 3 years
Full dentures – 1 year
Bridges, crowns, inlays – 5 years
Fillings – 2 years
There are however circumstances where the guarantee will not apply. These are:
Temporary restorations
Where any part of the work has been completed by another dentist
If you have gum or periodontal disease for which Professor Szabo has not provided treatment.
Extensive weight loss or gain over a short period of time
Problems caused by malnutrition or other bad habits
If an illness is present, which has an unfavourable effects on the mouth (e.g. diabetes, epilepsy, osteoporosis, after-condition excessive X-rays or chemotherapy)
Injury caused by accidents, sports or any third party
If you fail to present for an annual control examination
If the denture is not used properly
If the Professor Szabo's instructions are not followed properly
If oral hygiene is neglected
Unforeseen root canal treatment
The gum tissue or teeth bone is naturally declining
To invoke the guarantee you must contact Professor Szabo immediately and before taking any other action
---