Dental Services Hungary
Dental Implants, Veneers, & Cosmetic Dentistry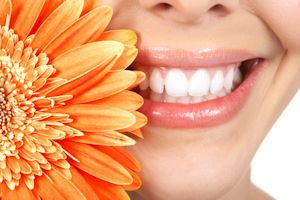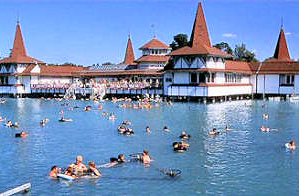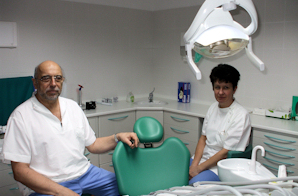 Holiday Hotel Heviz, Hungary
Four Star Luxury for Added Comfort During Your Dental Holidays
The Prestige House
The Hotel Prestige House is ideally situated for your dental holidays in a tranquil setting 400 metres away from the centre of Heviz and 800 metres from the thermal lake. The hotel is a perfect choice for dental patients at Professor Szabo's nearby clinic and for those who are looking for an exclusive Hotel conveniently located for the recreational facilities at Lake Balaton.
Hévíz, the gem of the west Balaton area, has unique attractions such as wellness services and therapies based on hundreds of years of tradition and experience. It is a most relaxing setting for your dental holidays. The Hotel staff will gladly advise you on the many significant sights there are to see, the wonderful hiking routes, cultural programs and events.
The Prestige' offers a high class service, luxurious suites, and a wellness area all under the care of a professional.
Bright spacious suites, sophisticated furniture, warm effect of the colour scheme provide comfort, perfect relaxation and pleasant stay. "Standard" and "Comfort" rooms are suitable for 2 or 3 people; "Deluxe" suites can accommodate 2 or 4 guests.
Accommodation
Standard-double room
Standard-double room for single use
Comfort-double room with kitchenette
Comfort-double room with kitchenette for single use
Single room
These prices include the following services:
Accommodation
Buffet-breakfast
Free airport transfer
Free dental taxi in Hévíz during your stay
Free wifi in the room
Free bathrobe and slippers (you can ask for them in the reception)
VAT
Local tax is extra to pay: Eur 1,50 per person per night
The rooms have queen-size beds, but twin beds are possible too.
Prices
Please check at the Hotel's website for details of their charges – do look for the Dental Discounts available to our patients: Hotel Prestige
Menu
The hotel serves a menu of light meals designed with our dental patients in mind. All the meals are easy to eat and modestly priced. Please view the Specimen Menu
Services for extra charge:
Prestige Wellness: Finnish sauna with aromatherapy, infra sauna with relaxing music, jacuzzi, experience shower: 10 Euros per person per day
Lunch/dinner in Restaurant "Kocsi Csárda" which is only 500 m far from the hotel: Eur 6 Euros per person per day
Different types of massage (healmassage, refreshing massage, Thai massage)
Tickets the Thermal Lake with a discount
Rent a bike
Rent a car
STANDARD SINGLE ROOM
Base area: 20 m2. Amenities: bathroom with shower, LCD
television, minibar, hair dryer, safe, balcony with furniture,
air-condition, WIFI
STANDARD DOUBLE ROOM
Base area: 25 m2. Amenities: bathroom with bathtub, LCD
television, minibar, hair dryer, safe, balcony with furniture, WIFI
COMFORT ROOM:
Base area: 30 m2. Amenities: spare beds are available,
bathroom with shower, LCD television, minibar, hair dryer,
safe, balcony with furniture, WIFI, kitchenette
DELUXE SUITE:
Base area: 50 m2. Amenities: suites are fitted to accommodate
2 or 4 guests, bathroom with bathtub, LCD television, minibar,
hair dryer, safe, balcony with furniture, WIFI, kitchen, air-
condition
The rooms have queen-size beds, but twin beds are possible
---