Dental Services Hungary
Dental Implants, Veneers, & Cosmetic Dentistry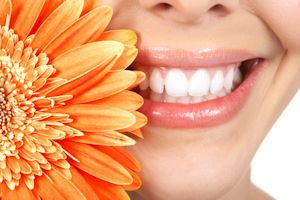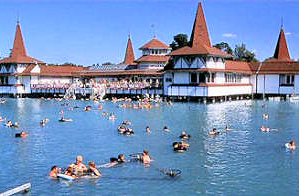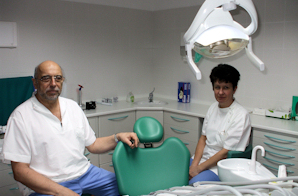 High Quality Cosmetic Dentistry in Hungary
We can successfully correct a range of dental issues through tried and tested Cosmetic Dentistry techniques. Professor Szabo and his team are very skilled in these techniques and use the latest equipment to achieve impressive outcomes for the patients who visit from as far away as Australia, South Africa, Japan as well as from the UK, US, Ireland and across Europe.
Chipped & broken, crowded, and discoloured teeth as well as gaps, malformed, misaligned and even missing teeth can all be corrected. The patients we see have often suffered a lack of self-confidence for years. They rarely laugh or smile and often hold a hand in front of the mouth when speaking.
It is our great pleasure to see them leave our surgery flashing bright, perfect smiles.
Dental Implants
Dental implants are the basis of very many cosmetic restorations. Implants are in fact new metal "roots" we use to replace a root that has been lost through disease or extraction. The implant itself is buried below the gum line and is not visible. We use dental implants as anchorage points for new crowns or bridgework (see above)
Zirconium Crowns
For most people a crown is just a crown. What we think of as an inferior crown made from out dated materials are often offered to patients at very high prices. These outdated crowns are made from porcelain fused to a metal core. Although functionally sound they do not look right next to natural teeth.
A Zirconium crown is as strong as metal, but is translucent in the same way as a natural tooth. Zirconium teeth are indistinguishable from natural teeth when seen side by side.
The software we use enables us to make a scan of your mouth and then model your new crowns on screen. You can see how they will look before any dental treatment begins. You can ask for any adjustments you want and see them on screen in advance.
Bridgework
We often use cosmetic bridgework as an alternative to dental implants when replacing missing teeth.  The teeth on either side of a gap are shaped to receive the bridge which is made so there are "floating" teeth in place of the missing ones.
Cosmetic bridgework is relatively quick to make and fit and will only require one visit to our clinic whereas dental implants usually require two visits – sometimes three.
Ceramic Inlays
Ceramic Inlays are an excellent cosmetic treatment for large cavities. The inlays are made in our dental lab to the exact dimensions of your cavity and matched to the colour of your tooth. The inlay will look completely natural. It will be harder and more durable than amalgam or composite fillings.
Veneers
Dental Veneers were originally developed in California for use in the film business to temporarily changing the appearance of actors' teeth. Overtime their popularity has grown as millions now want to be able to flash that "Hollywood smile". Certainly veneers are what most of our patients ask about.
Veneers can be used to achieve a colour change and to correct a host of minor dental issues such as gaps & chips. They can help change the shape or size of teeth.
Veneers can be fitted with very little preparation and are quite modestly priced
Tooth Whitening
Tooth whitening is usually achieved by bleaching. There are many beauty salons offering tooth whitening and there are even DIY kits available. Great care should be taken when thinking about these seemingly cheap options. The bleach used has been often found to be far stronger than necessary and there are many recorded cases of inexpert bleaching having destroyed tooth enamel. We offer a top quality proprietary brand of tooth whiting "BriteSmile".
---