Dental Services Hungary
Dental Implants, Veneers, & Cosmetic Dentistry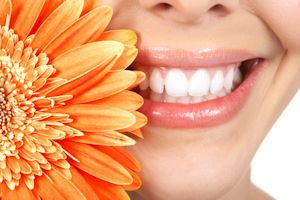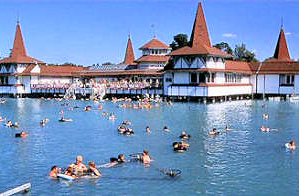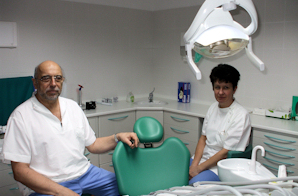 Dentist Hungary
Professor Janos Szabo is an internationally eminent Hungarian dentist. He is the former head of the Pécs Dental School and of the Hungarian Dental Association. He has forty years experience. He is famous for his gentleness, personal skill and understanding. He has transformed the lives of countless patients. He specialises in challenging and complex conditions.
The Professor's S&Z clinic is in the quiet spa town of Hévíz. Patients come from across the word to experience the quite different standard of attention, patience, gentleness and skill the Professor and his team deliver.
Best Quality Equipment & Materials
He has invested heavily in the equipment he uses. He has recently installed an up to the minute Cone Beam CT scanner. This can make multi-directional 3D x-rays. He also use Computer aided design and manufacturing software. This means that, together you can see, approve and adjust your smile before any work is done.
Only materials of the very highest quality from across the world are used so you can be assured of a lasting remedy to your dental issues.
Low Hungarian Prices
Even though the staff, equipment, materials and service offered are among the best in the world Hungary is a country where the overall cost of living is still very cheap. You can therefore enjoy our services at prices that will amaze you

Dental Implants Hungary
Professor Szabo fitted his first Dental Implant in 1978. He has specialised in Implantology over the past 40 years.
To Complement the Professor's skill and experience he uses an advanced "Navigated Implant" technique. This reduces the time you need to spend "in the chair" and reduces the need for unnecessary bone grafts.
The Professor has researched the available implant brands. He uses only the very highest quality and most affordable implants.
Porcelain and Pressed Ceramic Veneers
Dental Veneers can help fix a range of dental issues. With veneers a "Hollywood Smile" is within the reach of most people.
Very cheap veneers are widely available. Professor Szabo however recommends a brand of Pressed Ceramic Veneers – Emax. Pressed Ceramic is far harder and more durable than ordinary porcelain veneers.
Emax veneers are ultra-thin, meaning virtually no preparation of the natural tooth needed.
Cosmetic Dentistry
As an internationally eminent cosmetic dentist Professor Szabo is able to provide effective remedies to any dental issue you may have. These may include: Bruxism; Chipped & Broken Teeth; Crowded Teeth; Yellow & Discoloured Teeth; Gap Teeth; Missing Teeth or Worn Teeth.
Using the latest dental software the Professor is able to model your new smile on a screen for you to see. You can specify exactly what you want on screen. Then then using Computer Aided Design & Manufacturing software (CAD/CAM) any new implants or crowns you need can be made exactly the way you want.
Cosmetic Dentistry is not something people have done simply for the sake of vanity. Many of the patients we see have a severe lack of self confidence as the result of ugly teeth. It is our pleasure to see them leave the surgery with large unaccustomed smiles.
---