Dental Services Hungary
Dental Implants, Veneers, & Cosmetic Dentistry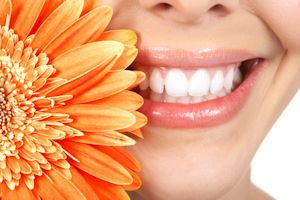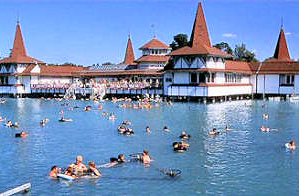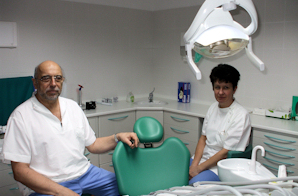 Veneers in Hungary
For that 'Hollywood' smile:
correct discoloured, worn, misaligned, gaps, or chipped teeth
Having dental veneers fitted is probably the most popular of all cosmetic dental treatments. Dental Veneers provide an excellent remedy for a number of unsightly dental conditions including:
Discoloured Teeth
Worn Teeth
Chipped Teeth
Gaps in Teeth
Misaligned teeth
Dental Veneers – what are they?
There are two types of dental veneer. We fit a high quality economy veneer that cost just 230 GB pounds each. These are porcelain shells that fit over the front of the tooth to produce that Hollywood smile – at a reasonable cost.
We also fit pressed ceramic veneers which are a little more expensive at 240 GB pounds each. These are made from a substance which is very strong and can be cut into much thinner layers than with normal porcelain veneers.
Because of this these Emax veneers can be fitted without the need for much (or any) preparation. This means that little or no material is removed from the natural tooth and the Emax veneer can be cemented directly onto the hard enamel ensuring a much firmer bond than normal.
Since these veneers don't require the natural teeth to be ground down or reshaped to the same extent as with porcelain veneers the procedure could reversed if you change your mind for some reason. With thicker veneers this would not be possible because the natural teeth have been altered so drastically
Veneers are an effective way of changing the colour, shape, size and even length of teeth.
They are extremely stain resistant and won't spoil over time even when subject to tobacco smoke, red wine or coffee.
They certainly produce a cosmetically superior and more durable result to either bonding or bleaching. The porcelain from which they are made is so thin it is translucent and reflects light in much the same way as natural tooth enamel, so veneers look natural as well as attractive.
Having Veneers Fitted
We begin by taking an impression of your teeth and the veneers are then modelled in wax. A cast is made and molten porcelain is forced into it under pressure to produce the final veneer.
We need five working days to complete this procedure since each veneer is custom made for you. However, the bulk of that time will be taken-up by the dental laboratory. You will therefore have some leisure time in which to enjoy the facilities of this famous spa town.
Not every veneer is top quality
We Select only Best Quality Porcelain Veneers but not all veneers are the same.
Some dentists offer cheaper, but inferior laminate or composite shells. Studies of these have shown causes for concern including: bonding failure, discolouration and poor colour matches with natural teeth. A composite veneer is generally much cheaper than one made of porcelain, but will not last as long and need frequent replacement. They usually work out to be more expensive over time.
Other proprietary 'brands' of veneer can be quite limited in the range of circumstances in which they can be fitted.
For these reasons we will only use the very highest quality. Each veneer we fit is individually crafted by our own laboratory to ensure an excellent fit, the right colour, size and shape for each individual patient's smile.
Some points to remember
Fitting a Veneer involves preparing the tooth by removing a thin layer of the natural enamel. Once a veneer has been fitted therefore you will not be able to revert to your original status. If the veneer should chip or crack it will need to be replaced.
Once it has been fitted a the colour of the veneer cannot be changed. If you are thinking of having your remaining teeth whitened it is as well to do this before the veneer is fitted so that a colour match can be achieved.
If, like many others you clench and grind your teeth veneers may not be a good choice, since this can damage the veneer.
Other Remedies
A veneer may not a suitable remedy for all conditions. They are suitable only for the front teeth and then only providing they are sound and in good condition.
If you have problems with the rear "chewing" teeth
If your teeth have been heavily filled
If they are decayed
If they are crooked or over-crowded
then you probably need a full crown instead.
Depending on the type of crown you choose, they can actually work-out a little cheaper, but there is often more work associated with fitting a new crown and so this option means that your treatment time is usually increased to one week.
What is the Cost?
The cost of a veneer varies quite widely between the UK, Ireland, the US and Hungary. For example the average charge for a porcelain veneer in the UK is between about £550 – £650. Each veneer we fit is custom made for each patient and fitted with great care. Each veneer costs 230 / 240 GB Pounds.
Request a personal quotation Click Here
Cosmetic Fillings
Even after you have invested in a new smile, the entire effect can be marred by the contrast of ugly black or silver fillings. This is easily rectified by replacing the old fillings with tooth coloured cosmetic fillings.
Read More About Cosmetic Fillings – Click Here
Tooth Whitening
A popular additional procedure to have done at the same time is to have the remaining teeth whitened.
Tooth whitening is completed in one treatment session. We begin by making sure your teeth are properly clean with a thorough ultra-sonic cleaning. Then we progress to the actual whitening
We use the BriteSmile Professional Teeth Whitening system. Unlike traditional bleaching methods, with BriteSmile there's no fuss, mess or trays to take home. We apply a gentle whitening gel which is then activated by a special blue light. All you have to do is sit back and relax.
---